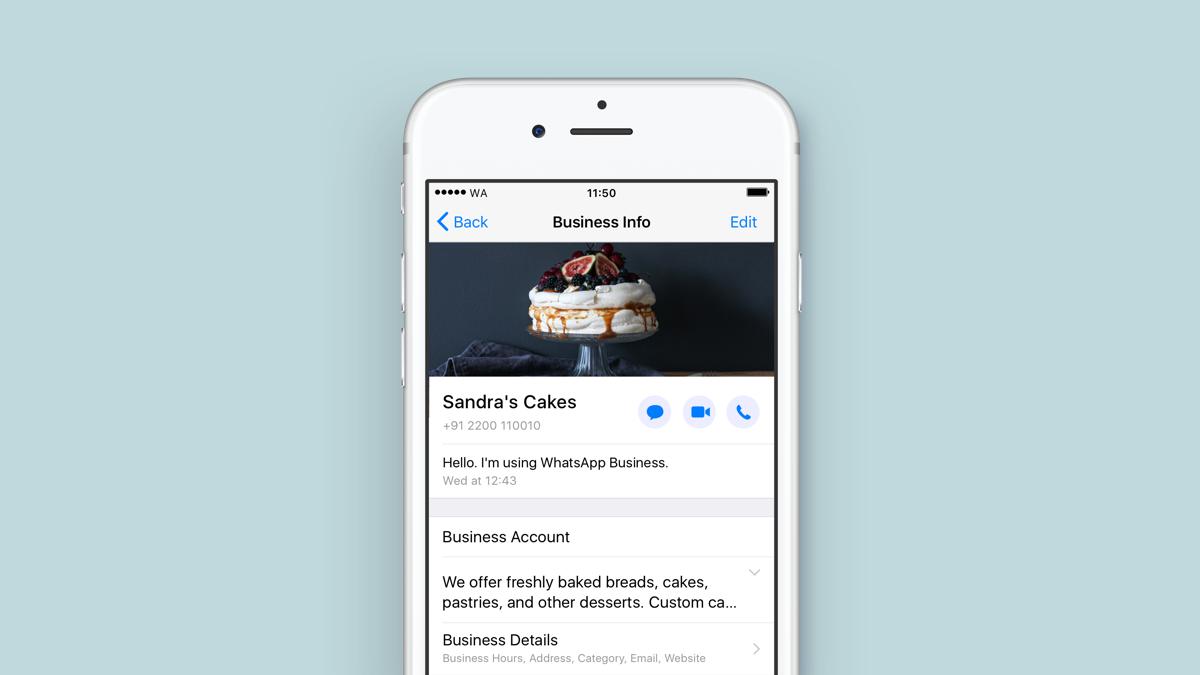 Credit: https://pbs.twimg.com/media/D3U9fILU8AAjOQF.jpg:large
Rumors and stories of an iOS app for WhatsApp Business gained momentum a couple of weeks ago, but the Facebook-owned app has now confirmed its availability in the App Store. Requests for an iPhone version of the app, according to the company were overwhelming; leaving it with no choice but to bow to their demands. "Today we're introducing the WhatsApp Business app for iOS. Like the Android version," WhatsApp announced in a blog post.
As expected, virtually all features in the Android version have been imported to the iOS version, which is already available for download. Some of these features include:
Business Profile: Share useful information about your business such as a business description, email or store addresses, and website.
Messaging Tools: Respond to customers easily with efficient messaging tools — quick replies to provide fast answers to frequently asked questions, greeting messages to introduce customers to your business and away messages to let them know when to expect a reply.
WhatsApp Web: Chat from your desktop to manage conversations and send files to customers.
Users in Brazil, Germany, Indonesia, India, Mexico, the U.K. and the U.S can download the app from the App Store in each of those countries, while those in other countries will soon have their turn, according to the blog post.
Businesses will be able to respond to messages for free within 24 hours of arrival, but will be charged once the grace period is over. Aside from charging businesses who respond to messages after the 24-hour grace period, WhatsApp is expected to start generating revenues from ads shown within its own version of Status.
Just like in the Android version, installing a WhatsApp Business app does not mean you would lose your personal WhatsApp account; of course, you can run both accounts—and separately too. The standalone app comes with landline support, allows you to register different mobile number, setup business details such as website, address, and an 'Away Message' to be auto-delivered to customers among other features.
Following the successful launch of WhatsApp Business on Android in 2018, the Facebook-owned app announced that it will start charging major brands for additional perks to enable them reach as many customers as possible.
WhatsApp Business features both verified and non-verified profiles. The Facebook subsidiary took time out to explain what both profiles would offer to users—explaining the differences in terms of features.
Verified: WhatsApp has verified that an authentic brand owns this account. A verified account has a green checkmark badge in its profile.
Confirmed: WhatsApp has confirmed that the phone number of this account matches the phone number for this business. A confirmed account has a gray checkmark badge in its profile.
Business account: This account is using the WhatsApp Business app, but hasn't been confirmed nor verified by WhatsApp. A business account has a gray question mark badge in its profile.