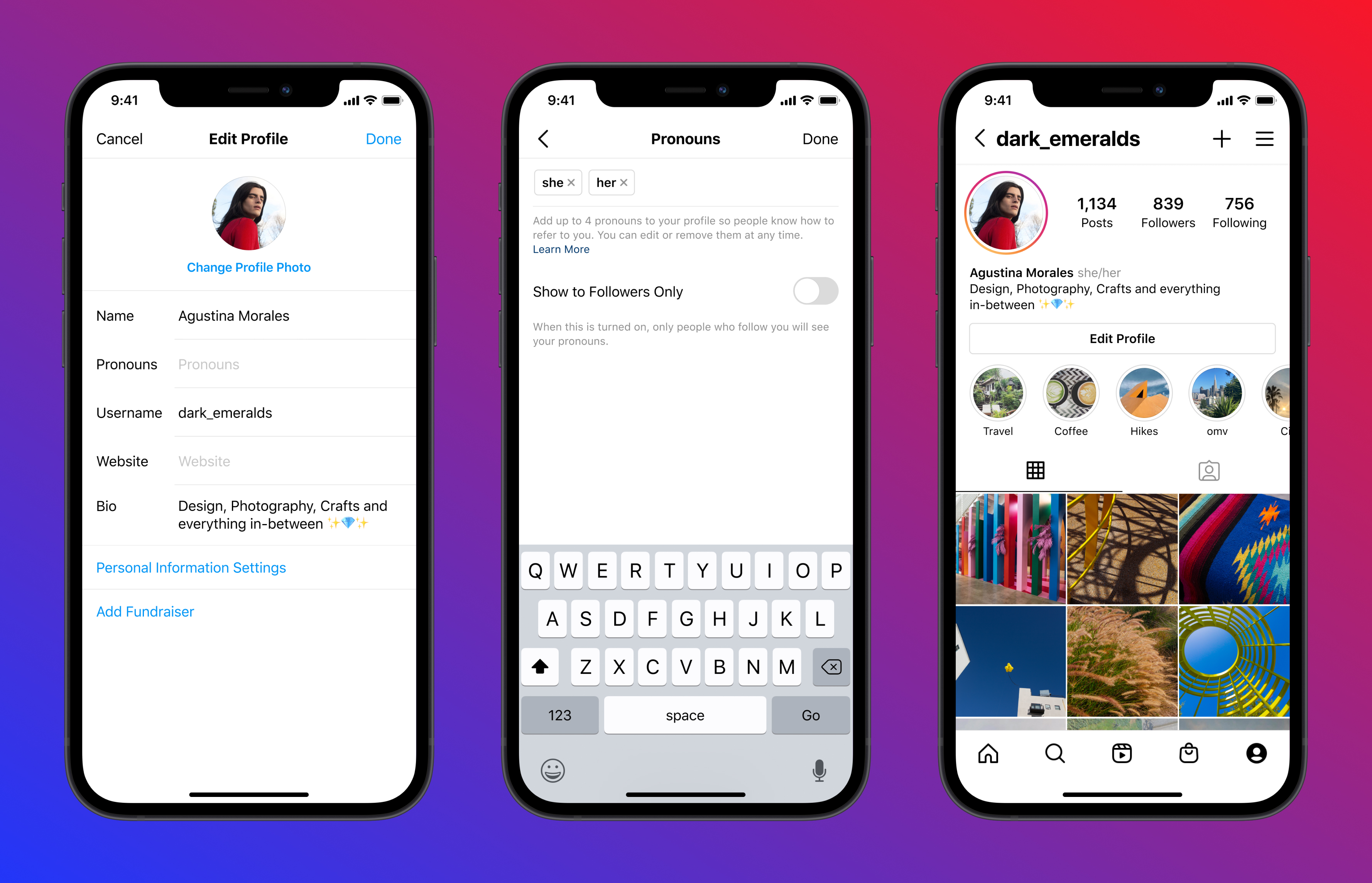 Instagram now allows you to add your pronoun in your profile. The update which is now rolling out to users in a few countries, also allows you to add up to four pronouns in your Instagram profile. You can also control who sees your pronouns that appear next to your name in gray.
Not everyone uses a pronoun especially as it associates with their gender. For some, it is a matter of convenience, while for others, it becomes necessary when it comes to citation. For those who cover news and write a lot, it is a very important addition—one that will help in the course of writing.
Instagram's new pronoun feature can be added in the Edit Profile screen if the feature is already available for you. Simply tap the entry field, and you can start typing and select up to four from the available options. Selected options will be listed on your profile to the right of your name in slightly smaller gray text. You also have the option to limit who can see this to those who follow you.
Last month, Instagram updated its Live feature to allow you to mute your microphone and even turn off your video while using Instagram Live. The new features will provide you with increased flexibility when going live. It means you can reduce the pressure to look or sound a certain way while broadcasting live. The new features which will be rolling out to all iOS and Android users globally, was tested during an Instagram Live hosted by Instagram chief Adam Mosseri that also featured Facebook's Mark Zuckerberg.
For now, hosts will only be able to turn on or off the video or mute others in the livestream. However, TechCrunch reports that Instagram is working on offering more of such capabilities to the broadcaster, and roll out is expected soon.
Last year, Instagram announced that your videos can now last much longer on IGTV even after the usual timeframe of 24 hours has elapsed. Prior to this announcement, one of the biggest drawbacks of Instagram Live videos is that it does not last more than 24 hours since it takes place in Stories. With the new arrangement, viewers who missed your livestream can get a second chance to see it.
Musicians and other entertainers who usually organize Q&A session will now have the chance to properly archive their streams—enabling viewers to watch them later. The option to download and share your videos to YouTube remains—and serves as an added advantage to the latest arrangement.