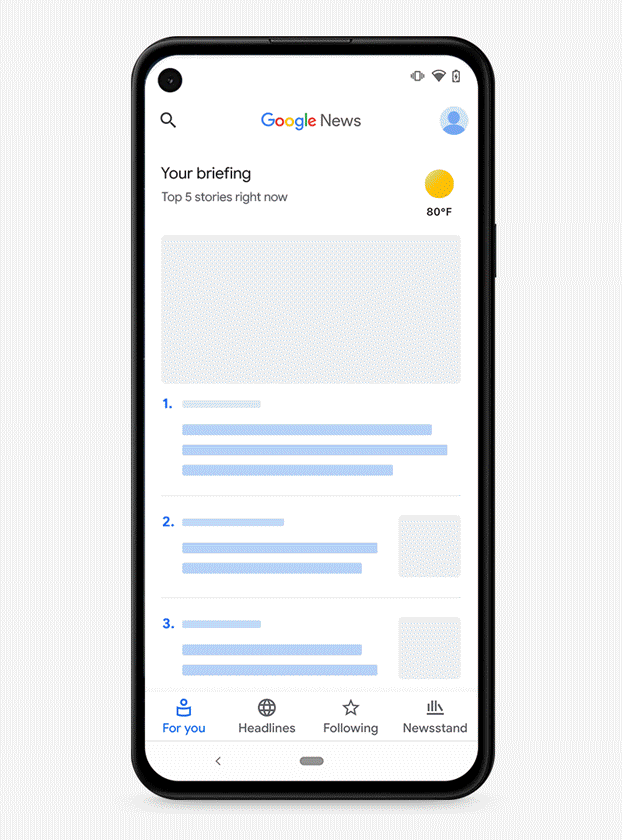 Google's Sundar Pichai has unveiled a mouthwatering $1 billion pay program for publishers. The Google CEO announced this today as the company officially rolls out its new Google News Showcase. 
In a blog post on Thursday, Pichai said it would collectively pay some publishers the sum of $1 billion for their content. This is part of efforts towards making news content on Google more credible.
"Today I'm proud to announce Google is building on our long-term support with an initial $1 billion investment in partnerships with news publishers and the future of news," Pichai said.
Google News Showcase will first be rolled out in Germany, and then Brazil before being expanded to other markets. The focus from the look of things, seems to be targeted at how news is consumed on mobile rather than desktop.
"This financial commitment—our biggest to date—will pay publishers to create and curate high-quality content for a different kind of online news experience."
Unlike what the company had done in the past, efforts will be concentrated on publishers primarily doing both the curating and creating themselves. At this stage, what is not clear is how much each publisher will earn, but all that will unfold as more information is made available by Google.
While Google says it is committed to the Showcase for three years, Pichai, however, said it is also committed beyond the period. Google, according to its CEO, is "focused on contributing to the overall sustainability of our news partners around the world."
"Both News Showcase and our financial investment—which will extend beyond the initial three years—are focused on contributing to the overall sustainability of our news partners around the world."
Very early in the year, The Wall Street Journal reported that Google was in active discussion with publishers to start paying them based on content provided. The set of publishers mentioned in the article, according to WSJ, are ones based outside the US–Europe specifically.
Paying publishers for news content is not new with Google—in 2019, the search engine giant started licensing audio news from major publishers like ABC, Cheddar, The Associated Press, Reuters, Fox News Radio, CNN, and PBS as well as a host of local radio stations to create audio that works with Google Assistant.
"We want to help people find quality journalism—it's important to informed democracy and helps support a sustainable news industry," Google said in a statement per WSJ. "We care deeply about this and are talking with partners and looking at more ways to expand our ongoing work with publishers, building on program like our Google News Initiative."